Boost your business with SMS Power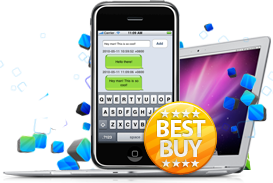 Our professional SMS solution brings together the speed of the internet and the ubiquity of the mobile phone to offer an interactive and cost effective solution for communication to every industry in a short span of time with highest accuracy and Instant delivery rate.
Intuitive Web-Based Interface

With Intuitive design all you have to do is- Login, Compose & Send.

Unique Sender ID

Get unique Sender ID for your company/brand/product.

SMS Scheduler

Schedule your SMS Campaigns at future date & time.

Bulk Contact Import

Import your contacts easily using excel sheet and save them online.

Advance Contact Management

Manage all your contacts in particular groups.

Delivery Reports & Activity Logs

Get detailed usage & delivery reports of all SMS Campaigns.
Who can use atSMS ?
Advertising & Event Management

Effective medium to run ad campaigns, conduct polls & collect feedbacks.

Insurance, Finance, Stock Broker & Banking

Send regular reminders about services to customers.

Real Estate

Useful for providing updates like as project launches, availability, loan interest rates, special schemes.

HR Consultancy

Send notifications about vacancies, interview dates, confirmations to job seeking candidates.

Hotels & Travel

Provide Information about latest tariffs, facilities, special packages & discounts to present & prospective customers.

Retail Sector

Enhance brand loyalty by offering discounts and conducting contests or quizzes and offer updates about new products to customers, dealers and associates.
Educational Institutions

Today, educational institutions and colleges have to communicate with potential students, current students, as well as teachers, alumni, administrators and employees. The messages to be communicated are as diverse as they are direct and speed is of the essence. Our efficient & reliable SMS service serves as a powerful tool for communication.
Following are the beneficial features we offer:
Provide academic & exam  schedule updates to students
Provide weekly and monthly  performance & attendance reports to parents.
Notifications, alerts and  reminders to parents/students
Provide Exam results to  students & parents
Test results can be sent to  parents/students
Communication with Teachers/  Staff at an affordable cost
For pricing please contact us at sales@atedit.com.
Special Pricing Plans for Banks & Educational Institutions
As per TRAI guidelines, SMS service for banks & educational institutions is NOT restricted under DND (Do Not Disturb) service. This ensures delivery of every SMS update sent to all the subscribers regardless of their DND preference.
Terms:
Read FAQ for more information.